Born Survivor – survived!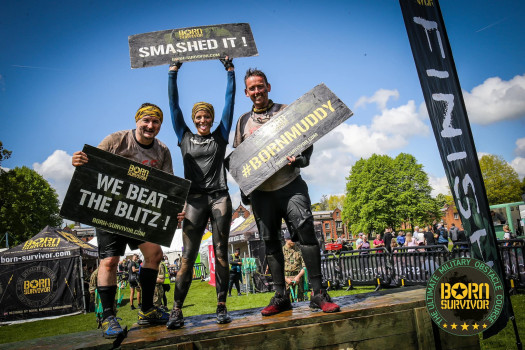 I'm constantly looking for good analogies for what we do here, particularly for these blogs, and quite often, they can be tenuous at best!
I ran Born Survivor on Saturday, along with my Merrehill colleagues Andrew and Laura.
10k Obstacle course through mud, water, woods and 36 challenging obstacles!
We were raising money for Smile Group - A wonderful charity who help families with perinatal health care.
(Donations still very much needed - https://gofund.me/da6b061c)
Throughout the course, there's the occasional sign with a motivational quote.
A reminder of why we're doing what we're doing, and of course, to give you a mental boost!
(Though a physical boost would be far more welcome).
One on Saturday that I saw, around 7k in, struck a chord.
"Success is not final; failure is not fatal: it is the courage to continue that counts."
A quote regularly, and incorrectly, credited to Winston Churchill.
In any case, it resonates with me for many reasons, one of which is marketing.
Although, in this scenario, I'd change to a slightly lighter "it's persistence that counts".
Most of the clients that have stuck with us for over 10-years (some for over 15-years) didn't have the easiest starts.
Less than expected results, usually. The stats not quite where they'd like them to be.
But they persisted.
We tried different messages, targets, send days, offers etc etc.
And, more often than not, that winning formula would be there.
And then a consistent return of leads for the foreseeable future.
And yet, again, success isn't final.
So we always look to improve. We continue and we work hard to maintain that consistency.
And it's consistency we're always looking for.
Manageable results, at expected levels.
A marketer's dream.
Thanks for reading


Lee Shore
9th May 2022
P.S – Here's that link again in case you missed it - https://gofund.me/da6b061c