It's the process!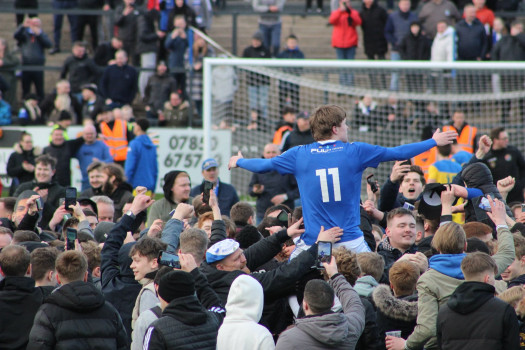 My local footie team won their league this Saturday just gone.
None other than the North West Counties Premier Division, which is the ninth tier of English football.
Macclesfield FC, if you don't know, is a wonderful phoenix from the flames story.
See more on that here.
Anyway, the manager is Danny Whittaker, previously a player for Macc and a local legend.
He took some stick this season when we hit a bad patch mid-season.
Understandably, during his post-match interview last weekend, there was an air of smugness.
Rightly so!
During the interview, a lot of noise was being made regarding performances on the pitch.
Danny, whilst agreeing, kept referring to the process.
"It's the process and all the days, weeks & months of work behind the scenes that has paid off."
Reminded me a lot of what we do here.
Whilst a lot of people out there think we hit "send", cross our fingers and hope for the best, there's a tonne of behind-the-scenes work before that stage.
17 years of it in fact.
17 years of getting the process right. Doing everything we can to ensure your email has the best chance of not only being opened but landing in an inbox in the first place.
It's quite tough believe it or not. Sometimes, we miss the mark.
But ultimately, we trust the process, because we know it ultimately works.
We may have a "mid-season blip" with some campaigns, but we don't drop the process.
We make slight adjustments here & there and make sure that ultimately, we, and you, win.
Just like the Mighty Silkmen!
Drop me a reply if you haven't spoken to us for a while or get in the funnel here!
Photo credit - https://www.facebook.com/Maccl...